Keep Your Devices Charged On the Go – No Cords Needed
Keeping your phone fully charged at home, work, the gym — ANYWHERE — is now easier than ever.
ChargeHubGO+ is the ONLY portable charger featuring patented SmartSpeed® Technology and a wireless charging pad for fast, convenient charging.
This all-in-one versatile charger ensures you'll never have to worry about that 'low battery' message freaking you out again!
TODAY…
Buy 2, Get 1 75% OFF
You Save $33.75!
Buy 3, Get 2 FREE
You Save $89.98!
"The only battery pack you'll ever need." – Mashable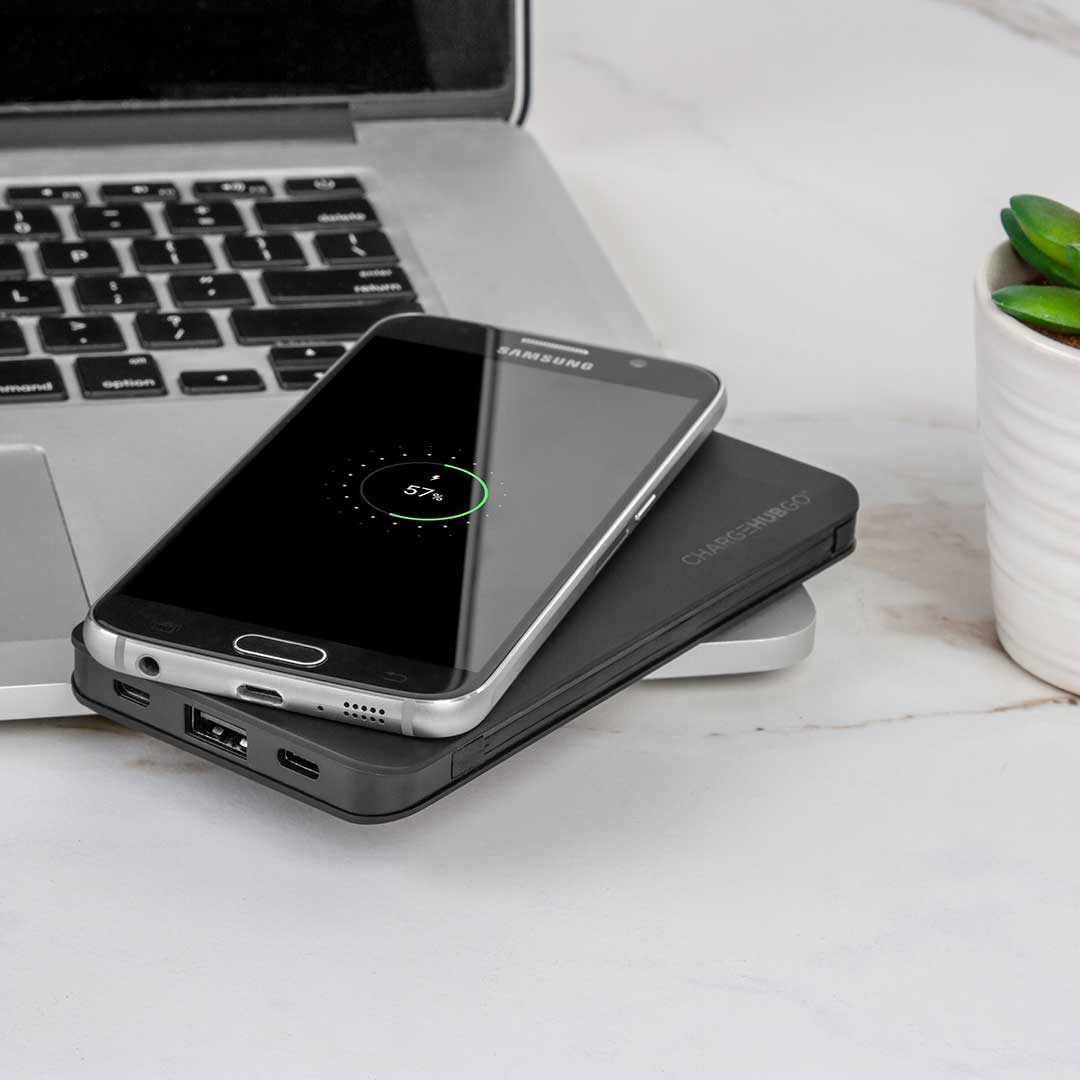 The Only Charger You'll Ever Need.
The ChargeHubGO+ is an all-in-one charging solution that can power virtually any device on-the-GO! The power bank features a wireless charging pad, a USB charging port, and 2 built-in charging cables that are compatible with Micro, Lightning, and Type-C devices. The powerful 5000 mAh battery capacity will keep devices charged without needing any additional accessories!
Universal Compatibility:
iPhone 5 or newer
iPad (Regular, Pro, Mini, Air)
Samsung Galaxy (S7 or newer)
Google Pixel
Samsung Note 4 & 5
LG
And more!
Patented Charging Technology: SmartSpeed Technology provides the fastest possible charge for your devices with an impressive 15 watts of total power! The ChargeHubGO+ is compatible with almost any USB chargeable device, such as Apple devices, Android devices, Cameras, and More!
Pocket-Sized Portability — Easily fits in your pocket without the size and bulkiness of typical powerbanks.
5W Wireless Charging — The hottest new technology! Go cable-free by simply placing a compatible device on top of the ChargeHubGO+ and your device will begin charging.
Ultra-Fast Charging — Patented SmartSpeed® technology auto-detects what device you plug in to ensure maximum charging speed WITHOUT overpowering your device.
Safe Charge Protection — The ChargeHubGO+ has undergone the most stringent testing to secure multiple product quality, safety, and durability certifications including: Internal Battery UL Listed, CE Certified, Tested to comply with FCC Standard Part 15, and RoHS Compliant. All this to ensure you can charge all your expensive devices without risk of overpowering, overheating, or foreign object damage.
30-Day Money Back Guarantee