Prevent $1,000s In Car Repairs
Say goodbye to unclear Check Engine lights! FIXD instantly tells you what's wrong, how severe it is, and how much the repair should cost — all in simple and easy to understand terms, right from your smartphone.
TODAY…
Buy 1, Get 1 50% OFF
You Save $29.50!
Buy 2, Get 1 FREE
You Save $59.00!
Over 50,000 FIXD Devices Sold Every Month!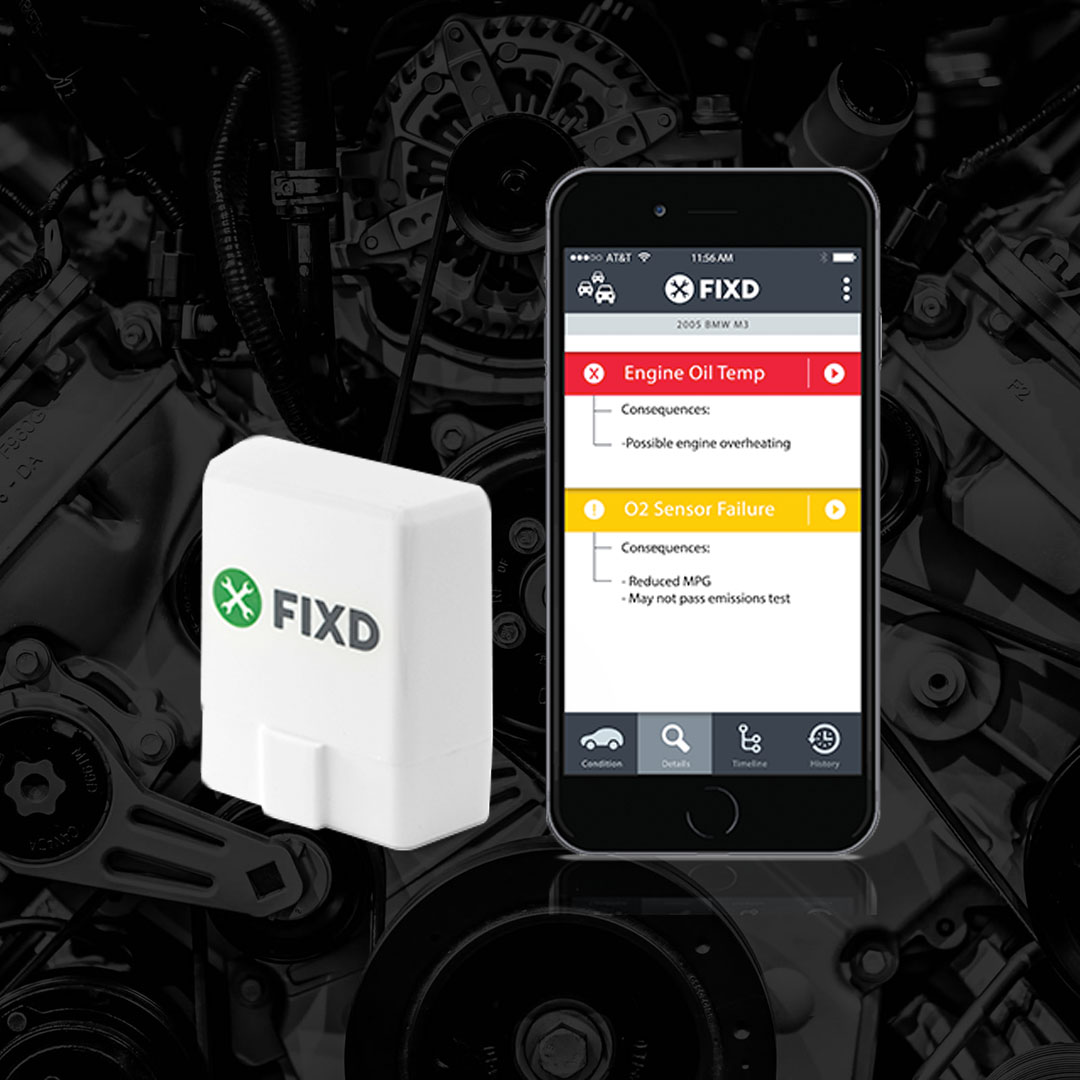 Diagnose Your Car's Health Right From Your Smartphone
Powerful Check Engine Light Diagnostics — Read and diagnose your check engine light, understand the severity of the issue, and clear that pesky light from your vehicle. FIXD translates your vehicle into simple English, empowering you to make the easy fix in many cases & saving you precious time. FIXD also saves you money by providing you with estimated repair costs up-front, allowing you to feel more confident during those trips to the mechanic
The Trusted Choice — FIXD is the professional choice proudly designed in the USA by Professional Engineers and ASE Certified Mechanics. Get unlimited access to over 10,000 manufacturer-specific and enhanced trouble codes (ABS, Airbag, TPMS, and Transmission*). With the App, you'll have freeze frame data, live diagnostic data, and proactive vehicle maintenance reminders at your fingertips. All the capabilities of an expensive Scan Tool at a fraction of the cost
Easy & Intuitive — The powerful FIXD OBD-II Diagnostic Sensor and the professionally designed FIXD App are the perfect pair. The FIXD Code Reader is light & compact, remaining out-of-sight during your drive. The FIXD Sensor connects to the FIXD App via Bluetooth in seconds, providing you with a suite of resources easy enough for anyone to use
FIXD Has You Covered — The FIXD OBD 2 Scan Tool is compatible with all gas-powered vehicles made after 1996 (no all-electric or diesel) and works with all vehicle protocols. Works with iPhone, iPad, and Android devices