Understand Your Health & Body In Seconds
FitTrack is the first and only accurate and affordable smart scale that measures, tracks, and trends your health data over time.
Just step on the scale with your bare feet and FitTrack will do the rest. It's patented BIA technology and innovative smartphone app provides 17 real-time measurements about your health and body.
TODAY…
Buy 1, Get 1 50% OFF
You Save $25!
Buy 2, Get 1 FREE
You Save $49.99!
92% of reviewers give this smart scale "⭐⭐⭐⭐⭐!"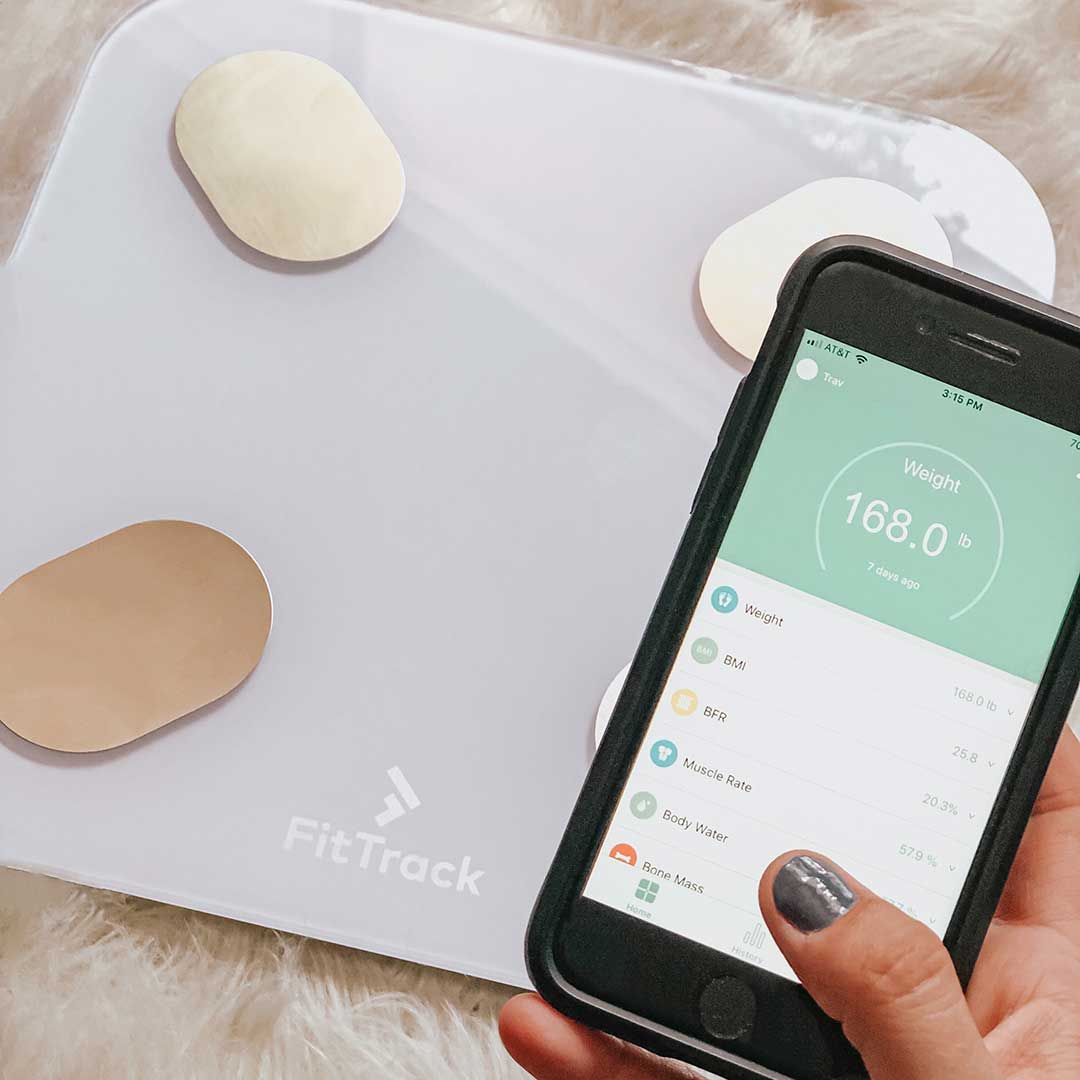 Measure and Track 17 Body and Health Measurements
Over 140,000 FitTracks Sold and Counting! Used By Leading Physicians & Nutritionists.
17 Health Measurements At Your Fingertips — Weight, Body Fat Ratio, Hydration Level, Muscle Mass, Body Mass Index, Visceral Fat Index, Subcutaneous Fat, Base Metabolic Rate, Muscle Rate, Bone Mass, Protein Rate, Metabolic Age, Standard Weight, Weight Control, Fat Mass, Weight without Fat, Protein Mass.
The Results Are Incredibly Accurate — FitTrack uses patented Bioelectrical impedance technology and proprietary equations to accurately measure your health and weight. There's nothing else like it!
So Easy Anyone Can Use It — FitTrack and the free app were purposely designed to be very easy and user-friendly — no technical skills or knowledge required. If you can use your phone, you can use FitTrack!
Track Your Health Over Time (customer favorite!) — Easily track and trend your health data by monitoring your daily, weekly, monthly and yearly progress. The easiest way to see your results over time.
Entire Family Can Use It — FitTrack instantly recognizes up to 8 different accounts, so you can easily track your entire family's health (for no extra charge). "Infant Mode" even lets parents with infants easily track their baby's weight. (Works for "fur babies" too!)
Take It Anywhere — The portable design makes it easy to take FitTrack wherever life takes you! Easily store in your gym bag, luggage, car and more.
Works with Apple & Android — The FitTrack scale and free app connects via Bluetooth and works with almost every smartphone.
30-Day, 100% Money Back Guarantee — If for any reason you're not 100% satsified with your FitTrack, you can easily return it, hassle-free!